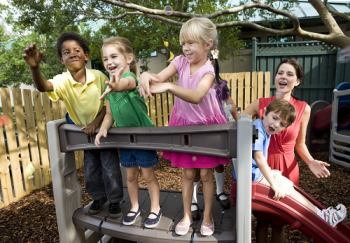 CHCECE009 Use an Approved Learning Framework to Guide Practice
In this unit we will investigate frameworks and how you can use them to implement practices which support children's development and assist them to develop a love of lifelong learning and achieve high outcomes for their future as adults.

'Ongoing learning' is one of the major principles of frameworks. The one thing in life that is constant, is change. As an Educator, throughout your career, you will need to adapt to change and learn the skills of reflecting and questioning your practice and researching latest pedagogy (theories about teaching and practice) to ensure you stay up to date. In this unit you will learn the skills of researching, using National documents and reflecting on your own practice.
Accredited Units
Learning Guides