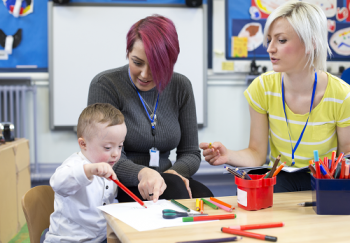 CHCECE021 Implement Strategies for the Inclusion of All Children
Inclusion means that all children, regardless of their ability, background or circumstances are given the chance to play, learn and interact together. In Early Childhood education, the aim of creating an inclusive environment ensures that all children are supported, valued, and provided with equal opportunity to access services and learning experiences.

When Educators make curriculum decisions with the aim of inclusion, they base their decisions on what they know about each child and their strengths, needs, interests and abilities. They apply that knowledge to planned learning experiences, routines, interactions and the physical environment. This unit will teach you how to implement strategies for the inclusion of all children.
Accredited Units
Learning Guides