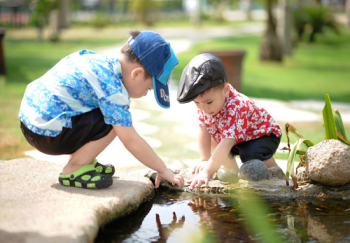 CHCECE020 Establish and Implement Plans for Developing Cooperative Behaviour
As humans, we often communicate our feelings through our behaviour. If we are sad we may cry, or if angry we may shout. As adults, we have learned that some behaviour is not acceptable in our society, such as hitting or hurting others. Children are learning to manage their emotions and behaviour. Behaviour is a child's way of communicating their emotions.

During your career as an Educator, you will meet many children with challenging behaviours. This is behaviour that does not appear to respond to the standard intentional teaching strategies we implement on a daily basis. As an Educator you will need to find strategies that work for individual children. To do this, we need to first identify what the child is trying to communicate through their behaviour. In this unit, you will learn the tools to accurately observe and analyse a child's behaviour, possible reasons for the behaviour and how to develop and implement a positive guidance plan which supports the development of cooperative behaviour.
Accredited Units
Learning Guides